It's easy to get lost online when trying to find resources to help you grow your business. For example, look at the first page of google when searching for assistants.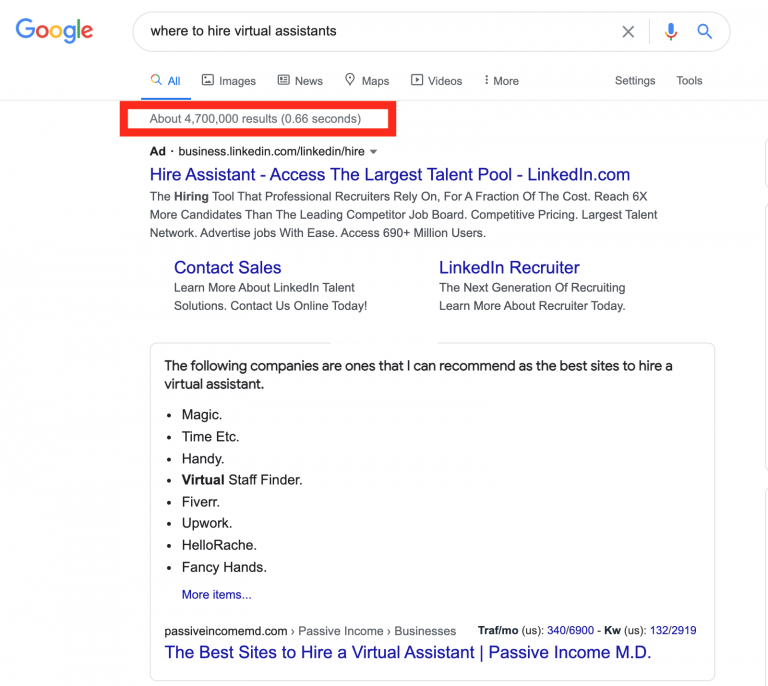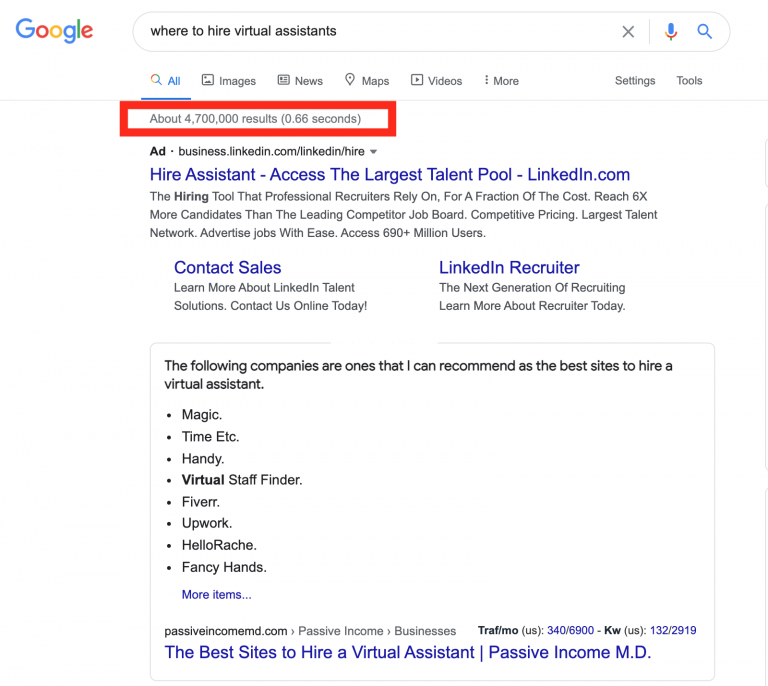 Almost 5 million results. How about linkedin lead generation: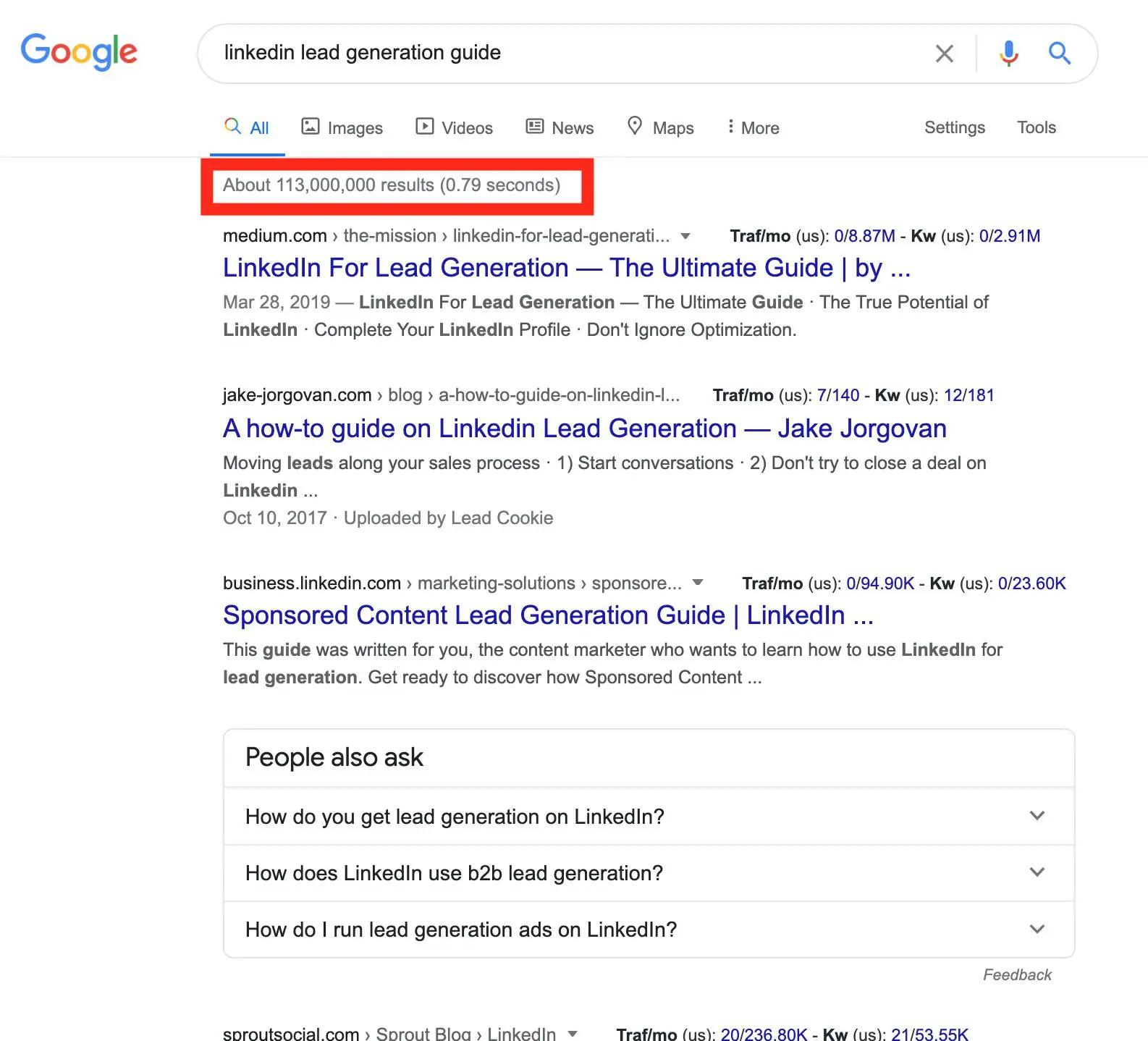 113 million results. You'd need to hire virtual assistants to help you go through all those results. How about when searching for content writers?
"yeah bro, but the way I find skilled people is through job boards, not the way you did."
Sure you do, and unless you have a seriously good onboarding and selection process that will allow you to hire someone in a few hours, going to job boards will be a huge pain in the ass for both you, your time, your goals and your clients who are waiting on you to figure out your internal stuff.
Imagine you do find that person, but it turns out that his profile doesn't match his skills? You're pausing your company goals, prolonging your clients happiness and pissing on your on your own time.
Instead of going through millions of potentially time wasting resources to help you:
Define your audience
Establish a stream of qualified leads through

LinkedIn
Paid Ads

Convert more leads
Improve your pitch and presentation skills
Create a content hub that helps you rank on Google 1st page
Find qualified virtual assistants to help you finish daily tasks
We've compiled our best resources to help you do that, here in this page.
What we suggest is to get started with the following guides and then move on to our service pages, depending on what you think you need the most help with.​
Our guides to help you do it on your own.
LinkedIn outreach is essential to growing your customer base, and the best place to establish meaningful communication with your audience.
Our resources to help you grow as an owner, leader and manager.
The essentials in communication, strategy and sales right under your fingertips.